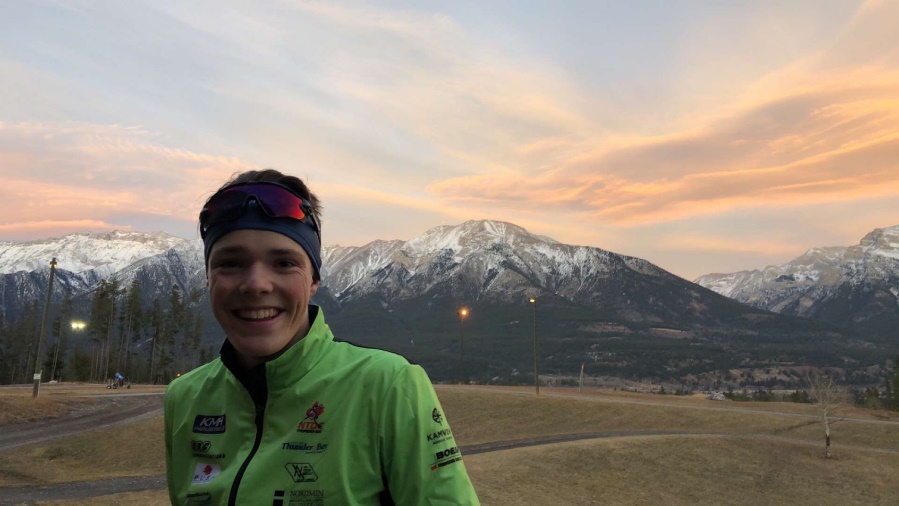 Q. How long have you been skiing?
15 years
Q. What is your hometown and home club?
I was born in Pembroke and my home club is Pembroke Nordic
Q. Any special memories about your early days in skiing?
When me and my mother would go for skis and stop to eat snacks in a hut in the forest.
Q. Early competitions?
The Silver Spoon in Deep River which was my first race ever. And the Cookie race at Nakkertok where you get a cookie after the race.
Q. What made you like skiing?
I've always loved being outside and always had lots of energy, so going for a ski was good for my parents to get me tired.
Q. Are you going to school? Or working?
I am currently in my first year at Lakehead University in Business.
Q. Hobbies?
My hobbies are reading and learning new skills. I also really enjoy cooking for myself.
Q. Favorite recovery food?
Grilled cheese!
Q. New to Tbay? How is that going??
Love training with the team and the training sites are very fun! Some low points are missing my mom's cooking.
Q. What are your skiing goals?
Short Term: Adapt to the new training reality and new surroundings.
Long Term: Qualify for world juniors!
Q. Something you are working on this year?
This year I'm working on healthy habits and starting my university program on the right foot.
Q. Role Models?
I look up to Alex Harvey, because of his ski mentality and his enjoyment for the sport.
Q. Pro tips for younger skiers?
Keep having fun!!