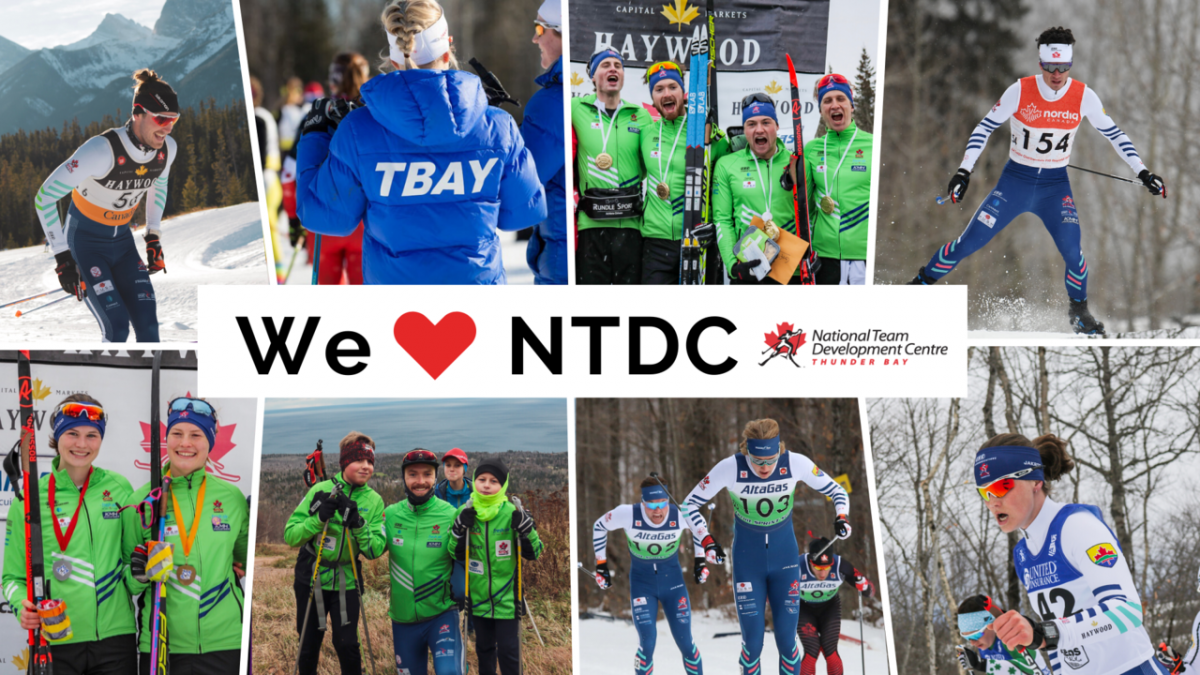 Our Team
Since 1993, the National Team Development Center Thunder Bay has been a leader in developing Canada's best cross country skiers, with athletes from across the country coming to Thunder Bay to live and train in an environment that supports them in reaching their full potential. Many of Canada's top skiers have developed right here in our back yard, along with world class coaching and technical staff who are recognized across the country for their excellence. Building on the legacy of the 1995 Nordic World Championships, our athletes and staff have proudly represented Thunder Bay and Canada on the National Ski Team, and around the world at countless FIS World Cups, Nordic World Championships and World Junior/U23 Championships.
Our Impact
All of this has raised the profile of skiing in Thunder Bay to a level that few communities in Canada can match. By attracting high level athletes, coaches and events to Thunder Bay, NTDC has helped to anchor our community in the provincial and national Nordic ski scenes.
NTDC coaches, athletes and technicians work closely with Cross Country Ski Ontario (XCSO) and Nordiq Canada, and our organization is proud to maintain strong relationships with the many clubs and organizations that make up the Thunder Bay ski community. Our athletes and alumni have made lasting impacts to the local skiing scene, and have gone on make significant contributions in coaching, business, and academics in Thunder Bay and across Canada.
The NTDC program provides role models who exemplify what it means to strive for excellence, and inspire us with their passionate pursuit of their dreams. Through community outreach, our athletes act as role models and ambassadors for healthy active living, and motivate us all by their example. They work hard, achieve at the highest level, represent our community and city, and ski REALLY fast!
Our Need
In recent years, funding available for programs like NTDC has decreased significantly. In addition, at this time we are faced with substantially increased expenses in order to meet new FIS non-fluorinated wax guidelines being implemented for the upcoming season. So despite our best efforts, we find ourselves needing to reach out to our grassroots for additional support. With the added uncertainties resulting from the COVID pandemic, we, like many, face challenges in planning for the future.
We are incredibly fortunate to have a core group of stalwart sponsors and supporters who have been behind the NTDC program for many years, as well as newer partners like the City of Thunder Bay. We recognize and appreciate all the funding and support that we get from our city, from Cross Country Ski Ontario (XCSO), the Canadian Sport Institute of Ontario (CSIO) and Nordiq Canada. The NTDC program continues to be an important pathway for developing high level skiers, coaches and staff, and we are excited to continue working with Nordiq Canada, XCSO and CSIO and our local community partners.
The Ask
If you know us, you understand just how much the NTDC program has enriched the local, provincial and national ski communities over the years. If you or someone you know has been inspired by our athletes and program, and if you are able to support us as we move ahead in these uncertain times, then we humbly request your help.
What YOU Can Do!
1. DONATE to our "We ♥ NTDC" fundraising campaign!
2. CONNECT us with a lead for a corporate sponsor or if YOU are interested in making a sponsor scale donation, then please reach out to Heikki [email protected]
3. SHARE the campaign and follow us on social media!