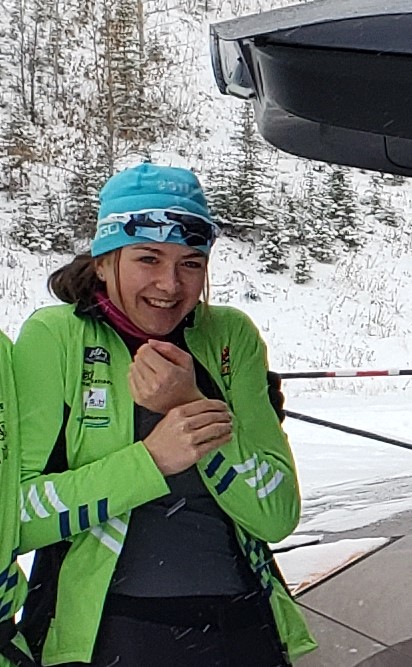 Introducing SOPHIE TREMBLAY
Q. How long have you been skiing?
I've been skiing for 14 years.
Q. What is your hometown and home club?
I'm from Ottawa, coached by my dad, and started skiing competitively with Nakkertok two years ago.
Q. Any special memories about your early days in skiing?
Skiing for cookies and racing my brother for hot chocolate.
Q. Early competitions?
The Gatineau Loppet and the Sofie Manarin Loppet.
Q. What made you like skiing?
I love being outside and skiing with friends.
Q. Are you going to school and or working?
I'm in my first year in Psychology at Lakehead University and loving it 🙂 Pre-covid, I worked as a lifeguard and hope to work at a pool again soon!
Q. Hobbies?
My hobbies are photography and online shopping.
Q. Favorite recovery food?
Avocado toasts and smoothies!
Q. Are you new to Tbay? How is that going?
I moved to Tbay in June and love it so far! Lots of high points, including having a great team full of people who I look up to. Some low points are missing my family back home and not having my dog.
Q. What are your skiing goals ?
My short-term goal is to keep learning and seeing where that takes me. For the long term, my goal is to
represent Canada at an international level.