Well it's been a bit of a crazy year for sure- and it is way past time to properly introduce our 2020-21 roster of NTDC athletes. You've probably seen them out on the trails at Lappe, or running around town – but we haven't really had a chance to give them each a proper intro. So here we go with some athlete profiles.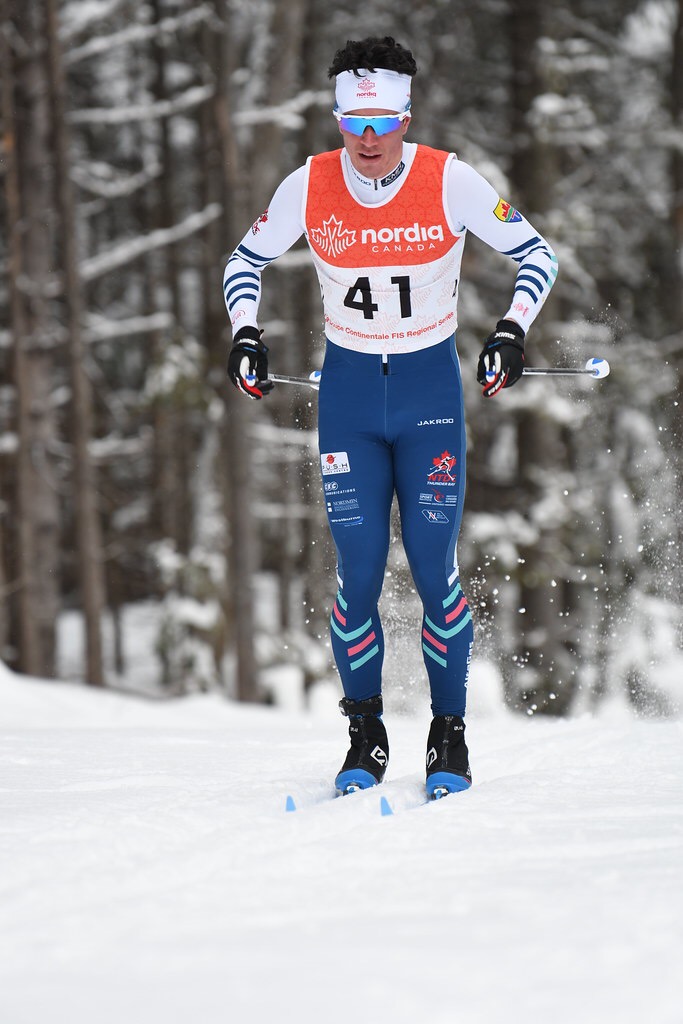 First up- NTDC veteran and National Ski Team member PIERRE GRALL-JOHNSON
How long have you been skiing?
I have been skiing since I was 4 years old. My parents decided to join the Jackrabbits program at Nakkertok Nordic in Ottawa and I made my way through all the programs offered at the club until I joined NTDC in 2017.
What did you like about skiing when you were growing up?
It really was the great friends that I met when I was really young and we then grew up together out on the trails and at events and it was really a great time.
Do you have any special memories about your early days in skiing?
Building big jumps and the big snowball fights. Also the ski marathon with the family was a pretty special memory, I would always do it with one of my best friends. The Nakkertok Cookie Race was the best!!!
Are you going to school? Or working? Tell us about that.
I study mechanical engineering at Lakehead University, very part time. I hope to one day go into an Astrophysics program and finish my education in that field. I work in the summer at Maltese Grocery in the Meat and Deli section, great fun and really gets you into the Thunder Bay Community!
What are your hobbies?
I'm a big time foodie. I love finding new recipes and giving them a go.
Favorite recovery food?
A good sandwich is hard to beat, however, a little ichiban is always a good option if you are short on time or looking for a very salty snack.
Are you new to Tbay? How is that going?
Not particularly new but I still do wish there was a "Burrito Gringo" here.
What are your skiing goals ?
Qualify for as many world events as possible and do my best to get good results on the world stage. For short term just taking it day by day and continuing to work on improving all round skiing skills.
Something you are working on this year ?
Making sure my body is able to perform and is healthy enough to be put through such hard training.
Who do you look up to? Heroes, role models?
Big fan of Eliud Kipchoge and his strong beliefs that anything is possible and to just keep working to push those limits.
Any pro tips for younger skiers?
Take care of your body in every aspect,… stretching, nutrition, etc..