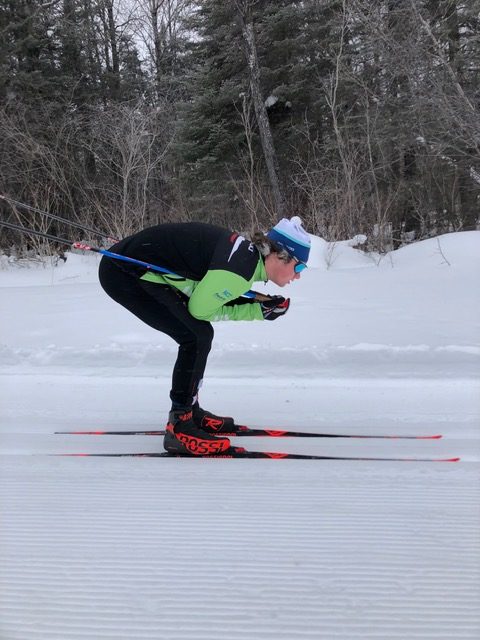 Q. How long have you been skiing?
5 years
Q. What is your hometown and home club?
Walden Cross Country in Sudbury, Ontario
Q. Why do you like skiing?
The positive environment and fun people.
Q. Are you going to school? Or working? Tell us about that.
Studying Biochemistry at Lakehead University and working part time at Mountain Warehouse. Really enjoying both.
Q. Hobbies?
I really like watching hockey, my favourite team is the Chicago Blackhawks and I love playing hockey on the outdoor rink
Q. Favorite recovery food?
Fig newtons, any type of bar, nuts
Q. New to Tbay? How is that going?? High points, low points.
Moved to Tbay this summer. Really enjoying living alone except for having to cook all the time.
Q. Something you are working on this year …
Working on time management with so many things happening all at one (school, skiing, work, social life) and of course always looking to make technique improvements
Q. Who do you look up to?
I look up to my older teammates a lot. Having started skiing later on in my life, I don't know all the big ski names that well. So my older teammates have been role models for me.
Q. Any pro tips for younger skiers?
Make sure skiing is fun and keep lots of yummy snacks in your drink belt
Q. Something else you just need to tell the world.
I really love Kraft Dinner